DRAMA THRILLER
French release: September 2018
French language with American subtitles
Running Time: 1h20
Director : Naidra Ayadi
Cast : Roschdy Zem, Natacha Krief, Darina Al Joundi
Producers : Nolita cinema
International Sales : WTFilms
SYNOPSIS
Three days before Christmas, Nedjma receives an SMS from her older sister. She will not be able to join them for the holidays, again pretending she is overworked ... Latifa attacks Hakim and forces him to go and get their daughter. Nedjma will come with him, they will take the
opportunity to discover Paris. Upon their arrival in the hair salon, they learn that Leila has actually never worked. It is the journey of a father who begins in Paris one night until dawn.
Trois jours avant Noël, Nedjma reçoit un SMS de sa grande sœur. Elle ne pourra pas venir les rejoindre pour les fêtes, prétextant une nouvelle fois une surcharge de travail… Latifa s'en prend à Hakim et le pousse à aller chercher leur fille. Nedjma viendra avec lui, ils en profiteront pour découvrir Paris. À leur arrivée dans le salon de coiffure, ils apprennent que Leila n'y a en réalité jamais travaillé. C'est le voyage d'un père qui commence, dans Paris, une nuit, jusqu'à l'aube.
REVIEWS
Coming soon
Saturday Nov. 3 @5:00pm
INTERNATIONAL PREMIERE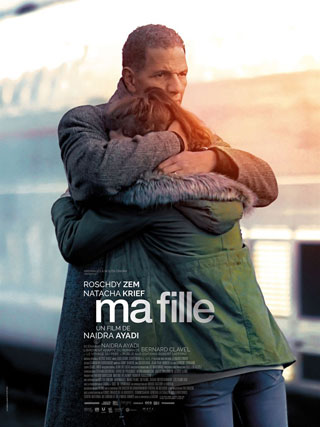 Sponsored by