COMEDY
French release: June 2019
French language with American subtitles
Running Time: 1h24
Director Héctor Cabello Reyes
Cast Josiane Balasko, Didier Bourdon, Bruno Bénabar
Producers UGC Images
International Sales Orange studio

SYNOPSIS
Coline and André are in perfect harmony with their daughter, Garance, and their son-in-law Harold. But Garance breaks with Harold and orders his parents to never see him again. The parents-in-law can't do it: They will have to live a double life to continue to see their beloved son, in secret of their daughter.
Coline et André sont en parfaite harmonie avec leur fille, Garance, et leur gendre Harold. Mais Garance se sépare d'Harold et ordonne à ses parents de ne plus jamais le revoir. Les beaux-parents ne peuvent s'y résoudre : Ils devront mener une double vie pour continuer à voir leur gendre adoré, en cachette de leur fille.
REVIEWS
LCI
Une histoire empreinte d'humour qui va de surprise en surprise, et qui interroge sur les liens familiaux. Distrayant et sans prétention.
Closer
Cette comédie adopte un point de vue original et enchaîne les situations cocasses.
Saturday Nov. 2 @ 5:00pm
INTERNATIONAL PREMIERE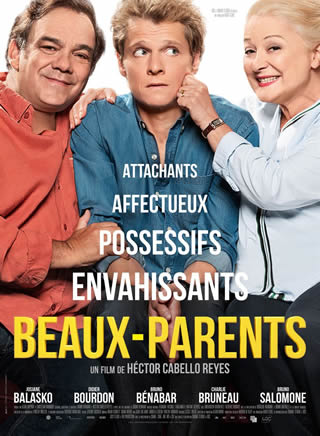 Sponsored by